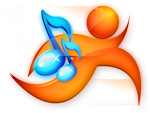 Turnover release notes.
The most significant changes for each new release of Turnover are listed below.
1.63
Fixed problem communicating with Apple Music.app under Catalina.
---
1.62
Fixed problem at launch under Catalina that prompted user for iTunes.app location.
Fixed error adding tracks to playlists.
Choosing custom shortcuts in Preferences involving the numeric keypad is now supported.
---
1.61
Support for MacOS Catalina and the new Music app
Added 3X button for tripling BPM values
---
1.6
Support for adjusting ratings by dragging
Improved support for Retina displays
Removed Growl support
Fixed several UI glitches
Fixed incompatibility with some versions of iTunes
---
1.5
Added support for half star ratings in iTunes
Added option to make main window floating
---
1.41
Fixed issue whereby tap sound would only play every other beat
Fixed double/halve bpm buttons executing twice per click
Lowered minimum supported bpm value from 20 to 10
---
1.3
Fixed issue that could prevent Turnover from communicating with iTunes
Improved display of album artwork
Added support for Notification Center
Added alternate metronome display option
Target BPM range can now be customized
Turnover is now sandboxed for the Mac App Store
---
1.2
New metronomic function, allowing for the adjustment of BPM playback until it perfectly matches the current track's tempo
Plus/minus buttons for fine-tuning BPM one beat at a time
New option to play alternate sound on a designated beat
Four new tap sounds to choose from
Existing BPM values display immediately, allowing for adjustment without tapping first
Fixed display of album artwork, broken on Lion
---
1.1
Genre is now configurable from the main window.
Added option to skip tracks with BPM values when advancing to the next track.
---
1.01
Fixed problem with keyboard input on certain computers.
Fixed potential quit on startup.
---
1.0
---